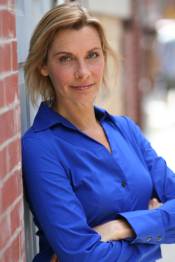 Prepare to be Heard By Millions!
3 Simple Empowerment Practices for Messengers to Feel Safe Speaking Their Truth!
Wednesday, June 13th at 3:00pm Mountain, 5:00pm Eastern,
2:00pm Pacific

During this call, you will learn:
Where the urgings for greater impact are coming from and how to answer that call with ease and grace
How to tap into the Earth to receive superior support for manifestation and for reaching the masses
How to have clear energetic, personal and business boundaries in order to hold your power and direct it with impeccability
What will accelerate and amplify your ability to be clear and to deliver your message potently.
How to access and strengthen your own personal connection to Source and align yourself for synchronicity and greater ease in drawing forth resources to crystallize your dream destiny
The importance of making appropriate investments in yourself, your business and the selection of mentors and guides that you might choose to be your allies in bringing your message out in the most powerful way possible.
You will come away from the call knowing a unique system for tuning in to the higher levels of consciousness for guidance and manifestation assistance and will be clear on where to go next in order to Prepare to be Heard by Millions.
Known as The Divine Destiny Mastery Mentor, Amethyst Wyldfyre is a Multidimensional Visionary who is passionate about serving leading transformational coach/trainers, speakers, performers, artists and alternative healers who want to feel Safe, Powerful and Ready to LEAP fearlessly into their highest level of service and who want to profit handsomely from following their Spiritual path.
Her client roster includes NY Times Best Selling Authors, Hay House Radio Show Hosts, transformational trainers like the Queen of Sales Conversion, Lisa Sasevich; Marcia Bench, founder of Purposeful Entrepreneur; Lisa Cherney, the Juicy Marketing Specialist; and many other leading visionary change agents.  She has shared the "virtual" stage as a featured speaker with the likes of Best Selling Author, SARK; Messenger Network Founder, Robert Evans; Fortune 500 Entrepreneur and star of "The Secret Millionaire",  Ali Brown; Alternative Healing pioneers, Jonathon Goldman, Stephen Halpern, Dr. Bernie Seagal, and many more.
In 2008, Amethyst was selected by NH Magazine as a Renaissance Woman, and in 2009, her CD, Divine Union – A Crystal Singing Bowl Healing Journey, was a COVR AWARD Winning Finalist in the Inner Space/Meditational/Healing Category at the International New Age Trade Show in Denver.  Her business was also selected as a "Movement to Watch" in the 2010 Be the Change Awards.
She has traveled all over the United States speaking and teaching and has been interviewed by The Boston Globe and other major national newspapers; as well as having appeared on both radio and TV multiple times. She developed an international virtual following for her own radio show, Blazing Forth The Light, and is the creator of a wide variety of multimedia products to serve messengers of personal, professional & planetary growth and evolution.
You can learn more about Amethyst Wyldfyre at her website: http://www.amethystwyldfyre.com