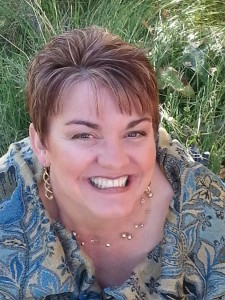 Heather Rangel has coached thousands of women through their weight loss and fitness goals as an Owner/Manager of Curves since 2002. She supported and witnessed her clients achieving both success and failures along the way. Discouraged by the failures, Heather began to study what made the difference for women.
In 2012, Heather discovered Ideal Life Vision as a tool to help her clients achieve success, and also allowed her to deepen her own confidence as a business owner and coach.
She had learned that success or failure lived in a woman's own belief systems. Ideal Life Vision empowered her clients to turn those belief systems around ensuring higher success rates for her clients helping them to love their lives.
Heather has since certified in coaching programs, energy healing and mindset systems to ensure she has the best tools to bring to her clients. She believes in curiosity, compassion, gratitude, and the power of choice to live a full and great life.
Heather's Testimonial from her first experience with Ideal Life Vision:
"Life Vision has taught me that I can indeed create my own life. I came to a Life Vision workshop at Ann Webb's home feeling like I would never figure out how to "fix" my life or my business. I showed up because a good friend REALLY recommended it and I decided it couldn't hurt. The first thing I realized as we broke off into our writing times, was that I was being given a space and being asked to think about what I wanted, not what everybody else wanted me to do for them. It seems simple, but until that point and moment in time, I hadn't realized I had been operating that way.
Through the Life Vision process, I have been able to create a spiritual foundation for my life that feels really good to me. This has created a grounding of self-compassion that has allowed for many more improvements in my life. BUT the biggest change just happened in October, when I was able to take my 8 year old daughter to Disneyland, just after speaking at my first out of state event. Both outcomes from writing them into my life vision at the beginning of the summer, just three months earlier. It works."