At Ideal LifeVision we are always looking for affiliates and joint venture relationships. Referrals are one of the key ways we build our business. Our company pays a generous commission for most of our online programs. Please see below for more information on becoming an affiliate.
If you have a mailing list that is the target audience of Ideal LifeVision (entrepreneurs and other highly motivated individuals) consider doing a Joint Venture with us. It is a way that you can make hundreds or thousands of dollars in less than an hours work!
Ideal LifeVision also offers its clients many valuable resources in living their "Ideal Life". Therefore we are always looking for companies that offer high quality products and services. If you believe you may be a "fit" as an additional resource, please contact us.

Become an Ideal LifeVision Affiliate!
Why become an affiliate?
The best reason to become an affiliate of a company or program is because you think it's great! If you've experienced something that has helped you, why not pass it forward to others in a committed way by becoming a part of their promotion team? But that's not the only reason. In addition, here's a few more reasons to become an affiliate of Ideal LifeVision.
It shows that you're connected and a good resource for things your network needs and wants.
It builds alliances with spheres of influence while at the same time adding value to your sphere of influence.
It offers a strategy for success that supports your message.
It offers an option for creative, right-brainers AND logical, left-brainers a method to set and accomplish goals faster.
And last but not least . . . . CASH, DINERO – MONEY !!!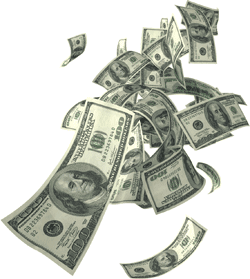 Here's the deal . . . .
When you join my free affiliate program, I'll pay you 25% (basically $25) on my Ideal LifeVision Program That means that if you know people who would benefit from this amazing product and tool – simply refer them (read below for the particulars), and you can make some extra money.
You'll also be helping lots of people too.

What is an affiliate program?
An affiliate, associate or referral program is basically a revenue-sharing agreement between an expert with a product (me) and a person who knows others who could benefit from that product (you). We both make money and help others solve a problem that is hindering their progress.
Who qualifies as an affiliate?
Anyone can apply to be an affiliate member, but only if you:
Use ethical marketing methods to promote our products. We will NOT tolerate anyone promoting our products via unsolicited emails (or spam).
Do not promote any of our products via sites or marketing that, in our opinion, contains offensive or inappropriate content.
Do not use your affiliate link to purchase any of our products.
How can I make money?
When you join the Ideal LifeVison affiliate program, you'll automatically get a special link that you'll use to send visitors to my sites. Your unique affiliate ID will be embedded in that link so I know the visitor came from you. 

Use your special links every time you refer people to The Ideal LifeVision Program.
When they buy one of my products, you get a commission.
Please Note 1: We are not responsible for applying commissions from improperly formatted affiliate links.

Please Note 2: Commissions are not payable for current clients or clients who are in our database that did not originally sign up via your affiliate link. Should you be awarded a commission sale in this situation, the commission will be marked as void and your total earnings adjusted accordingly.
How will I know how many sales I have referred?
There are two ways you are notified of each sale you refer: (1) via e-mail and (2) via your personal affiliate page on our website. Every time you refer a sale, an e-mail will be sent to you. You can also log in to our site and check your statistics, all of which are displayed in real time. As well, you can run reports to find out which ads are generating click-throughs and sales, and which ones aren't.
How will my visitors order?
All you need to do is refer potential customers to our website through what is called an "affiliate link". Your affiliate link was emailed to you just a minute ago. We do the rest — from converting visitors to buyers; taking orders through our secure servers, to handling customer support questions. We do it all!
What kind of support do you offer?
We are fully dedicated to supporting our affiliates. (We even have an affiliate manager on our team!) If you ever have a question or concern, you can rest assured it will be answered fast. You can contact us anytime. In addition, your referrals will be supported as they go through this program. We offer technical support on the recording system as well.
Will you supply me with marketing materials that I can use on my site?
Absolutely! We have an interactive ebook – Doorway to your Ideal Life that you can share with everyone and anyone! Plus, every time we do our Free Tele-class you'll get an email with Twitter/Facebook statuses/Emails to promote the Tele-Class so that you'll make money sharing this amazing system with your associates!
We also have a webpage that you can refer people to when you know they want to purchase NOW! 🙂 [ go here to check it out: http://ideallifevision.com/friends]
What separates your affiliate program from other programs?
Our affiliate program is in high demand for 2 reasons (1) It is an absolute UNIQUE goal setting program that literally EVERYONE can benefit from. There is no other step-by-step program on the market that walks people through the process of getting minutely clear on all areas of their life while at the same time showing them how to get their Vision into their subconscious via a recording. (2) Generous commissions and a high converting FREE tele-call (twice a month) that you can drive traffic to! Most people can't believe that they can purchase a program of this quality that pays out 25% commissions.
How do I get paid?
You'll be paid directly through PayPal once your earnings hit the minimum pay out amount of $50. It's all automated! Once you become an affiliate member of Ideal LifeVision, you can login to your account anytime to check your earning stats.
Where do I sign up?
Fill in the form below and you'll be walked through everything you need to know. You just might wake up with new income!