[tabs] [tab title="About"]
Be the Change you want to see in the world – Gandhi
Ideal LifeVision is a revolutionary tool that starts from the inside out, helping you be, do and have all that you want in your life by imprinting your "vision" on your subconscious.  Many who have embraced this movement of changing their thoughts and beliefs that ultimately change their actions understand that giving back is a huge part of "being the change".  In 2011, Global LifeVision was formed to be the humanitarian arm of Ideal LifeVision.  People from all walks of life (nurses, international speakers, network marketers, business executives and humanitarians) came together to create the first expedition of Global LifeVision.
And here is the result of our labor.
Here is the Global LifeVision's Mission Statement:
Our Vision is to teach and inspire women and youth worldwide to envision the limitless possibilities before them and discover the power within to make those dreams a reality through LifeVision education and continual training. 
Our Mission is to reach out to women and youth in developing countries to help them empower their worth and influence, to explore and clearly identify goals, instill a healthy mindset, and learn valuable life skills.
Our Goal is to create and ignite a change from within each woman and youth inviting them to live a vibrant life with vision and confidence as they begin to experience their success as creators of their own life transcending above and breaking the cycle of poverty, abuse, or limits.
Our Passion is to help inspire each of these women and youth to recognize their own unique gifts and talents, to embrace all that they were created for and begin living the pulse and passion of the dreams in their heart.
Our Commitment is to lift, love, and support each woman and youth we have the privilege to meet and honor their magnificence. We hold in gratitude the valuable lessons we learn from each of them as we teach discipline, clarity, focus, perseverance, self-esteem, leadership, dignity, and purpose.
[/tab]
[tab title="Kenya – March 2014″]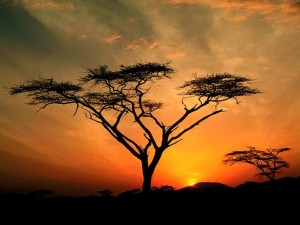 KENYA
March 2014
Cost approx $3400 (includes airfare, and 3 day safari at the Masi Mara – UNBELIEVABLE PRICE!)
$300 Non-refundaable deposit required
Contact Ann Webb for application and more info:  ann.webb@ideallifevision.com
I took the leap of faith, got my first passport and travelled with Ann Webb and a Global Life Vision team to Kenya, Africa. I had no idea what to expect, but my experience was beyond anything I could have imagined. I can't wait to do this again! Everyone should do this at least once in their lives (and for me at least annually now!).  Beyond the incredible feeling of really making a difference in other people's lives, I got to know some pretty amazing women, laugh with them every day and enjoy a true African experience on Safari!  I loved every minute of teaching Life Vision to high school students, to see the changes in those kids in such a short time brings pure joy to my heart.  As Mahatma Gandhi said, "The best way to find yourself  is to lose yourself in the service of others."  Lori Barland
[/tab] [/tabs]