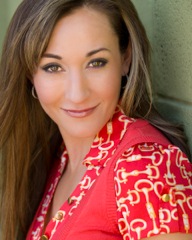 Elizabeth Anderson – Fitness & Nutrition Expert

Fitness and Nutrition made Easy with Elizabeth Anderson
Top action steps to create the body and health you deserve
You are going to learn 5 action steps that you can take right now to stop saying "I am going to start Monday" to getting results NOW. Elizabeth will be sharing her top tips from being a fitness model for 10 years and she will make it easy for you – so you don't have to waste your time figuring out what works!
Learn what to put in your car or travel bag so that you always have something healthy to eat.

Learn how to exercise in 1/2 the time and get 10x the results!

How to wash your vegetables/fruit and stock your fridge so that you eat them and they don't go BAD!

How to rate your food on a scale of 1-10 so that you always feel like you are saying YES to yourself and your good health!!

The best fitness APP to track your food and workouts!
[hr]
As president of Elizabeth Anderson Fitness, Elizabeth teaches both men and women to GET FIT, LOOK FABULOUS, and FEEL AMAZING!  She is the creator of the "LOVE to LOSE lifestyle; a step-by-step program to LOVE YOURSELF and LOSE WEIGHT".  Elizabeth has been named a CitiHealth Fitness/Nutrition expert and publishes a monthly article in Healthy Utah Magazine.  She was also recently featured on ABC4 news with one of her clients who has lost 50 lbs. using Elizabeth's program.
[hr]
It was wonderful to share with you on this call so many great tips on mindset, loving your body, nutrition, fitness, and more!  With limited time on the call I could only share parts of my signature system "cooking for your week in 1 hour".  I would love to send you my complete system and video for this.  Just put your name and email in the box here and I will send you the entire system FREE right NOW!
You can get your special free report at: http://elizabethanderson.com/