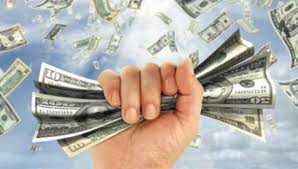 [REPLAY: http://www.fulltimecoachproject.com/ftcp-ann/]
Have you ever wanted to get paid for sharing your message with the world? Do you have the desire to make highly lucrative income while training, speaking and coaching as your profession?
I did too. About 7 years ago, I knew my purpose was to help create transformation in people's lives, the way mine had been changed.
Except… I didn't know where to start, how to package my message, the business behind it, how to utilize the Internet effectively and how to make a living in the industry. If you can relate with any of those, I can help you shorten your learning curve!
After spending hundreds of thousands of dollars, years of time, and making lots of mistakes, I've been able to create a coaching business with a multiple six-figure revenue, successfully created and launched several hundred (yep) products and programs, and have now trained thousands of people around the county.
What I know is, 95% of people with a powerful message and rock-solid desire, never make a significant impact in the world of coaching for a variety of reasons. My mission is to change that reality, especially for new life and business coaches. The world needs you.
A short list of reasons many people fail include…
Being repelled by marketing – most coaches think they can't charge money while wanting to authentically serve others
Trying to reinvent the wheel instead of learning from the people who've already figured it out and are willing to teach you
Getting stuck in learning, but not implementing – no implementation of online systems, shopping carts and actually creating products to sell
Uncertainty of knowing what to say, what to do, or how to represent themselves – this obviously prevents people from ever getting clients
Getting stuck in overwhelm – too much to do!!!
Inner obstacles – fears, doubts, limiting beliefs which will ruin all your efforts
[REPLAY: http://www.fulltimecoachproject.com/ftcp-ann/]
I will share with you:
My most painful and expensive mistakes (avoid these)!
3 Transformations you must make to build a thriving business in TODAY's world.
What You Need to Do to Get Profitable As Quickly As Possible & Continue to Increase Your Revenue
Why the Traditional & Intuitive Marketing Tactics Will Ruin Your Business Faster Than Anything Else
A "Just Do This" Roadmap for Building Your Business the Right Way, One Step at a Time
Pretty awesome stuff, and I'm utterly pleased to share it with you so you can save money, time, heartache and error in your new training business.