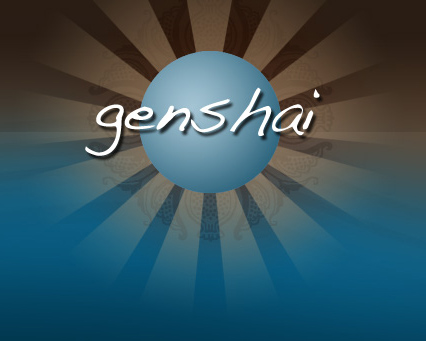 Living Genshai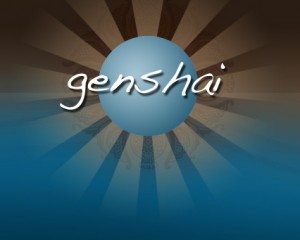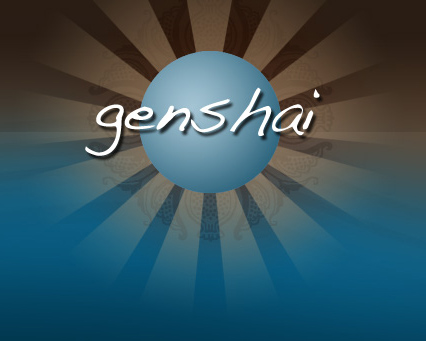 Genshai, the word and what it looks like will soon be sweeping the globe with the launch of genshai.com this week.
Genshai is an ancient word from India meaning to never treat another person in a manner that would make them feel small, including yourself. In the book Aspire, author Kevin Hall features the word Genshai and how he came to learn of it and its meaning after meeting Pravin Cherkoori, the proprietor of the store INDIA while visiting with the family of Dr. Viktor Frankl in Vienna. Kevin is asked by Pravin to sign his Book of Greats and with feelings of inadequacy upon seeing the signatures of Viktor Frankl, Mother Teresa and members of Mahatma Gandhi's family, Kevin declines saying "I do not believe I am one of the greats, I'm sorry, but I cannot sign your book." Pravin comes around the counter, places his hand on Kevin's shoulder and says "I have a word to teach you, would you be so kind as to join me for dinner?" It is there that Kevin first learns of the word Genshai.
The ancient teachings of this word could and can change the world. Some may say that those that believe the world can be changed through acts of kindness; compassion, service and love simply are hanging their hat on the false hope of a utopian dream, they believe that the world is doomed with self-centered people filled with guile and hate…but the reality is this, there is good everywhere you look, it is ever present undeniably so and not just a delirious fantasy. You can see it; it is everywhere, if you choose to look for it. You can create it with simple acts of love and kindness…each and every day. You can BE it by practicing the art of living Genshai. The possibilities exist right now to make and BE the change you wish to see in the world.
Genshai.com is a community of people wanting to make a difference one act at a time. Genshai is reaching out to those who may feel small, it is treating yourself with respect and love; it is quieting the voice that tells you that you are not good enough.
In the Genshai community there are no religious, racial, class, educational, or monetary boundaries – the greats of this world are living Genshai, they are found in every corner, in every home, and in every nation. Find out more about living Genshai and the Genshai community at genshai.com and join the movement changing the world one act at a time, making Genshai a way of life.