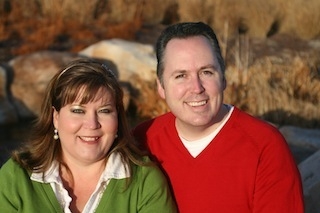 Dino & Shannon Watt – Marriage Experts
The Business of Marriage
Most people don't think of their present marriage, or the marriage they desire, in terms of a business. As a matter of fact, some would even consider it "unromantic" or "cold" to compare the sanctity of marriage with the corporate world. However, these secrets will show you how applying simple and effective business techniques to your marriage will dramatically increase the love, joy and passion you have for your spouse.
Do you want more harmony or balance in your family?
Are you still playing small so you don't "rock the boat" or "outgrow" your spouse on a personal development level?
Does your husband think your business is just a hobby?
Are you treating your business like a hobby because you don't have the pressing responsibility to cover the bills?
If you are feeling like this in your marriage, and you don't remedy it, there are typically 3 possible outcomes:
1. You will eventually quit the business to maintain peace in the home, but it inevitably creates bitterness or anger towards him for blocking your dreams.
2. You will choose the business and success over your marriage, and end up in divorce.
3. You get the education & tools you need to strengthen your marriage, gain his support and grow your business all at the same time, with minimal effort.
Trust me! Anything other than #3 will cost you a lot of heartache, time and money!
Learn the keys to how you can enroll your husband in supporting your endeavors so that you can have a stronger relationship.
Discover the steps to create balance between your role as a mother/ wife and your growing business so that both can grow and thrive like never before.
How to quickly get to profitability in your business so that you can play more in your personal life.
How to understand your husbands needs (not just sex) so that he will be a support of what you do and not a hindrance.
Dino & Shannon Watt are relationship experts and founders of The Business of Marriage, a marriage enrichment program. Childhood friends since kindergarten, and married since 1994, the Watt's have spent the last several years mentoring couples on how to have more purpose, passion & play in their marriage. Blending the latest research, true principles and real world application techniques,  the Watt's approach to relationships provide systems that are fresh, simple and easy to implement.