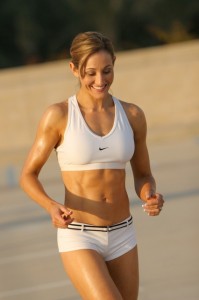 The Perfect Body by Elizabeth Anderson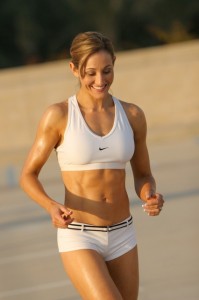 Do you look in the mirror and see flaws?
Well, you're not alone. Most people, regardless of their weight, shape, or size notice extra weight on their butt, thighs, and legs. Maybe it makes them want to cry or just smash in the mirror.
Whether you're a 300 pound mother of three or a fitness model in magazines, it doesn't matter, we can still be critical of ourselves.
We tell ourselves that if we have the "perfect" body, get Botox, lip injections, hair extensions, breast implants, or tummy tucks, this will make us feel beautiful and FINALLY love ourselves.
Maybe this is getting so exhausting and painful that we're just done. So, we wake up one morning and look in the mirror and recognize it's our beliefs that are causing us pain. We realize that no drop in weight or plastic surgeon's scalpel will ever address these issues.
We start to connect the dots and pay attention to our emotions and beliefs even when it is painful.
Whether your beliefs and emotions make you want to lose 5 pounds or eat the entire house, both are to avoid and stuff the pain. The outside may look different; one of us is a size 2 and the other a size 20. The inside pain is the same. So, for the first time, we stop ourselves, we don't avoid the feelings. Instead, we start to really examine our feelings and beliefs that are keeping us from loving ourselves.
With each limiting belief we let go of, we remember more of the truth about ourselves. We are perfect, beautiful, and worthy. No cellulite on our butts or number on the scale can EVER take that away!
It is up to each and everyone of us to look in the mirror and replace the hate with love, criticism with acceptance, and false beliefs with truth.
One woman at a time, it is up to us, it is up to ME, it is up to YOU. You have the power to change the world, and change the course of humanity. It is time that you create a world where every woman and young girl knows her worth and value and this starts with loving yourself.
Welcome Beautiful Women!
Here's more from the amazing Elizabeth Anderson:
Join Elizabeth and Ann for the IdealVision Expert Call on Thursday, April 19, 2012 at 3PM MT. She'll share the top action steps to create the body and health you deserve!
Thursday, April 19th at 3:00pm Mountain
Dial in number: (206) 402-0100
Pin code: 435982#
Click here to listen via the Web
———————————————————————————-
As president of Elizabeth Anderson Fitness, Elizabeth teaches both men and women to GET FIT, LOOK FABULOUS, and FEEL AMAZING! She is the creator of the "LOVE to LOSE lifestyle; a step-by-step program to LOVE YOURSELF and LOSE WEIGHT".
Elizabeth has been named a CitiHealth Fitness/Nutrition expert and publishes a monthly article in Healthy Utah Magazine. She was also recently featured on ABC4 news with one of her clients who has lost 50 lbs. using Elizabeth's program.
You can get your special free report at: http://elizabethanderson.com/